Take One Small Step Forward for Accessible Communications…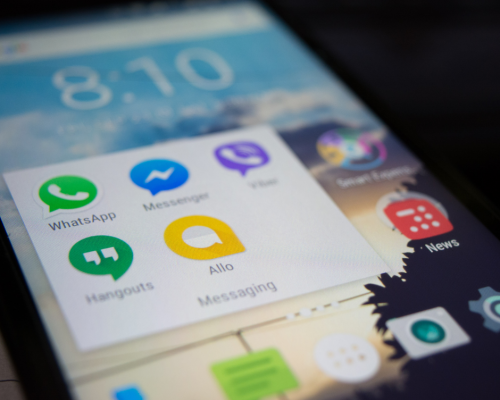 Nov 12, 2020 | by Bill Adair
And perhaps that small step forward will be a giant leap forward for humankind.
Since the Accessible Canada Act became law in the summer of 2019, the Federal Government is taking necessary steps to ensure their communications are accessible for people with disabilities. Success will take a determined effort and constant improvements to ensure that all people in Canada have access to government communications at the same time. This is especially important when a crisis looms, such as the current pandemic.
I was recently asked to speak at the Government of Canada's webinar titled "Engaging with All Canadians Effectively in the Government Communications". Attended by over 900 public service employees, it was hosted by Deputy Minister Mondou, the lead for ensuring a coordinated and coherent approach to communications regarding the COVID-19 crisis. I was asked to offer my insights on accessible communications. Recently, I spearheaded a committee on accessible communications practices. I also had worked with the Prime Minister's Office on implementing communications changes. I welcomed the discussion to share insights I had gleaned as I developed these guidelines and best practices.
Among the questions I was asked, perhaps the most important one was, "why is inclusive communications important?"
I answered by explaining that the very act of trying to ensure accessible communication could be the very first step in innovative thinking about a barrier to communication.
Alexander Graham Bell set out to create a device to transform sound into images to communicate with his wife and mother, both of whom were Deaf. This creative thinking led to the invention of the telephone.
The use of text on our phones today was invented initially for Deaf people and people who are hard of hearing to communicate with hearing people. Now texting on our phones is common practice.
Siri and Alexa? Voice recognition technology came about as a way for people who are blind and people who have physical disabilities to use their voice to control their environment and interact with others.
Who knows what might be around the corner as we push the boundaries for accessible communications? Our efforts may lead to innovation beyond our wildest dreams and a result that ends up changing the world for the better for everyone.
As the various governments across Canada grapple with how to provide accessible communications, I would note that engaging people with disabilities achieve the best results in creating solutions. Governments need to understand the barriers before jumping in to provide the solutions. Listening to people with disabilities as experts in identifying our own needs is the most critical step. Oh yeah, and make sure people with disabilities are compensated for their expert advice!