Mindfulness Meditation (Mental Health Series Part Two)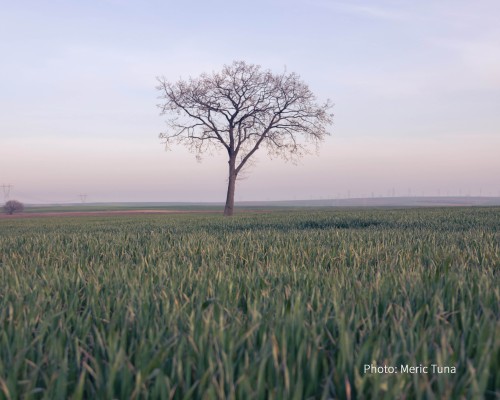 Feb 13, 2023 | by Kayley Lawrenz
Welcome back to this series on mental health. I am so glad you have joined me. As I mentioned in the first part of this series, I will now introduce you to mindfulness meditation.
People who live with an SCI experience the daily stressors that non-disabled individuals experience. In addition, they have the stress of healing from the traumatic experience that led to their SCI. We also experience stress associated with SCI, such as losing control over many areas of our lives. Therefore, developing a mindful acceptance of our lived experience is essential.
Research demonstrates that regularly practising mindfulness can be helpful to achieve this. Mindfulness can change hormone and chemical production in one's brain and body. For this reason, mindfulness mediation may be beneficial for your mental and physical health. Examples of what practising mindfulness may improve include:
Stress
Cognition
Memory
Sleep
Pain
Immune function
Anxiety and depression
Sense of well-being
Happiness
Emotional self-control and regulation
Research has also found that some mindfulness techniques have the potential to impact different areas of your body. For example, mindfulness practices involving observing your thoughts have different effects on the body than practices that focus on your breathing. You may wonder what the best practices for you are and how you can go about doing them.
I am here to tell you that these are pretty easy questions to answer! There are many workshops, podcasts, and online sources you can access to find the right mindfulness practices for you. Most of them also guide you in mindfulness. However, I have found YouTube to be my best friend when finding mindfulness meditations to follow. A few of the YouTube accounts I love include:
The Mindful Movement

This page is my favourite so far! Their "20 Minute Guided Meditations" have been the most beneficial videos for me to follow.

Declutter The Mind
MindfulPeace
Great Meditation
Calm
The important things to remember about mindfulness include:
For mindfulness to work best, you should practice it regularly.

The more you practice mindfulness, the better you will get at it. Sometimes it may be difficult at first, but do not give up. It gets much easier.

Finding the right guided mindfulness sessions for you may take some trial and error. Try different types to find what works best for you, and try not to get discouraged when you find some that do not work well.
Pairing mindfulness with things like aromatherapy can really help improve the session.
Once you find some guided mindfulness sessions that work well for you, you can always save them and listen to them in future sessions.
Conclusion
In this blog, I have told you about some important information regarding mindfulness and meditation. I hope you found this blog helpful. Please join me next time.