A Disability Inclusion Plan for Canada: It's a nice idea but will it happen?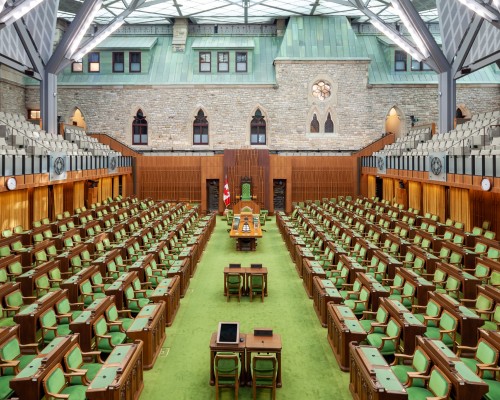 Oct 01, 2020 | by Bill Adair
In March 2020, our Government of Canada declared COVID-19 to be a national emergency. Soon after, the Minister of Disability Inclusion, the Honourable Carla Qualtrough, invited ten people to advise her on how to support people with disabilities during the pandemic. The COVID-19 Disability Advisory Group, of which I'm a member, offered numerous recommendations backed up with evidence. At the same time, many people with disabilities shared their desperation through social media and letter-writing campaigns, providing a complete picture of the dire situation people have been facing.
But was the Minister listening? Why hasn't she been more supportive? These are the questions I continue to be asked by people across the country.
In short, I am sure that Minister Qualtrough has been listening to our recommendations from the COVID-19 Disability Advisory Group. Further, I believe she, too, has been disappointed that more support has not been mobilized for people with disabilities during this national crisis. I also think Minister Qualtrough has been fighting for access and inclusion for Canadians with disabilities. We can't forget that even as a Minister, she is not immune to ableist attitudes.
Those of you who know me understand that I look at life through rose-coloured glasses. I believe real change can happen. But I have to admit, I have been shaken for the past six months.
The support that people with disabilities have needed has not materialized. Yes, there will be a Federal Government payment of $600 as a one-time boost for people with disabilities facing extra cost due to the pandemic. While eligible people may appreciate this support, we all know this does not begin to meet the financial hardship people with disabilities faced during the past six months.
So, I am disappointed and frustrated… but I am also determined.
The recent Speech from the Throne demonstrates that people with disabilities have been heard. The proposed Disability Inclusion Plan consists of:
A new Canadian Disability Benefit modelled after the Guaranteed Income Supplement for seniors
A robust employment strategy for Canadians with disabilities
A better process to determine eligibility for Government disability programs and benefits
We are 22% of the Canadian population. Now is the time to unite. We did it before with the development and passing of the Accessible Canada Act.
We can do it again.
This is our Disability and Inclusion Plan. As such, "nothing without us". It's going to take more than an Advisory Group of ten people. If we share our combined wisdom, we can be a significant force to drive change in Canada.
Let's make this happen. Together.