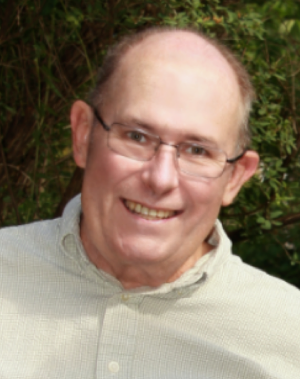 Donate to our Kirby Rowe Scholarship
William Kirby ROWE (March 24th, 1948 – August 25th, 2017) was born in London, ON and grew up in Guelph and Owen Sound. After a distinguished high school career in both academics and sport, he attended Rensselaer Polytechnic Institute (RPI) in Troy NY. Between 1968 and 1971, he played defense for the RPI varsity hockey team on a full scholarship, as well as obtaining a B.Sc. in Economics.
Upon completion of his undergraduate degree, Kirby worked with the Bank of Montreal in Alliston and Gananoque and the Toronto-Dominion Bank in Toronto for a total of 7 years. During that time, he also served 3 years in the 2nd Air Reserve Wing Headquarters at Canadian Forces Base Downsview.
In August 1976, he was injured in a light airplane crash while on a recreational flight with his brother Tom in Northern Ontario. His injuries left him with paraplegia. Following acute care at Port Arthur General Hospital and Sunnybrook Medical Centre in Toronto, and rehabilitation at Lyndhurst Hospital, he moved to BC to take up a position as a community service coordinator with the Canadian Paraplegic Association-BC Division. For 2 years, he offered assistance to newly injured clients to become re-established as fully participating members of the community in the Lower Mainland.
Also during his time in BC, Kirby took the opportunity to become a licensed pilot – one of the first pilots with a disability in Canada to fly with hand-controls. Aviation had been a lifelong passion and a family tradition, and this achievement afforded an unparalleled degree of satisfaction and freedom.
In 1980, he moved back to Ontario to assume the role of Executive Director of the newly-founded Ontario Division of the Canadian Paraplegic Association, where he served for 9 years. Under his leadership, the division grew to include 8 regional offices. A tradition of support for SCI research was one of the legacies of Kirby's tenure as ED. Despite the modest budget of the organization in those years, he made it a priority to contribute to the development of new knowledge about spinal cord injury. During that time, he also participated on numerous boards, committees and advisory groups, all aimed at advancing the interests of Canadians with disabilities. He was awarded the Ontario Bicentennial Award in 1984 in honour of his contributions to "a better society and the lives of others in the province". In 1989, Kirby was invited to join the Ontario Ministry of Health in a new scheme to attempt to unify and streamline rehabilitation services and promote the value of rehabilitation to the province's citizens. He served as Rehabilitation Coordinator for Ontario for 9 years, before retiring at age 50 due to further health complications.
Kirby died on Friday, August 25th, 2017, after a remarkably tenacious battle with cancer. Kirby will be remembered for a fighting spirit, a positive attitude, a lively sense of humour, an amazing memory, and a sense of adventure not dampened by 41 years with a spinal cord injury. He was a man of immense character and social responsibility, who through both organizational and personal connections, was an inspiration to many.
Consider making a donation in memory of Kirby. We have developed a scholarship in his name. Link to: https://www.canadahelps.org/en/charities/spinal-cord-injury-canada/ and chose "Scholarships" in the specific fund category. Thanks in advance for helping a student with SCI and for remembering Kirby in this special way.